Digital Transformation Speaker Philippe Abdoulaye
Philippe Abdoulaye has established a worldwide reputation as a tireless advocate of instilling business-mindedness into IT departments. He travels the world to provide audiences with the cutting edge ideas, strategies and best practices proffered in his books. His business-oriented approach to technology implementation allows CIOs to monetize their IT investments.
His speaking topics cover a wide range of current – and future – topics critical to the mission of any successful business, although in recent years he has primarily spoken on DevOps, Cloud Computing, IT as a Service (ITaaS), and business operational model improvement.
BAIP's Conference on IT as a Service (ITaaS) in Vilnius, Lithuania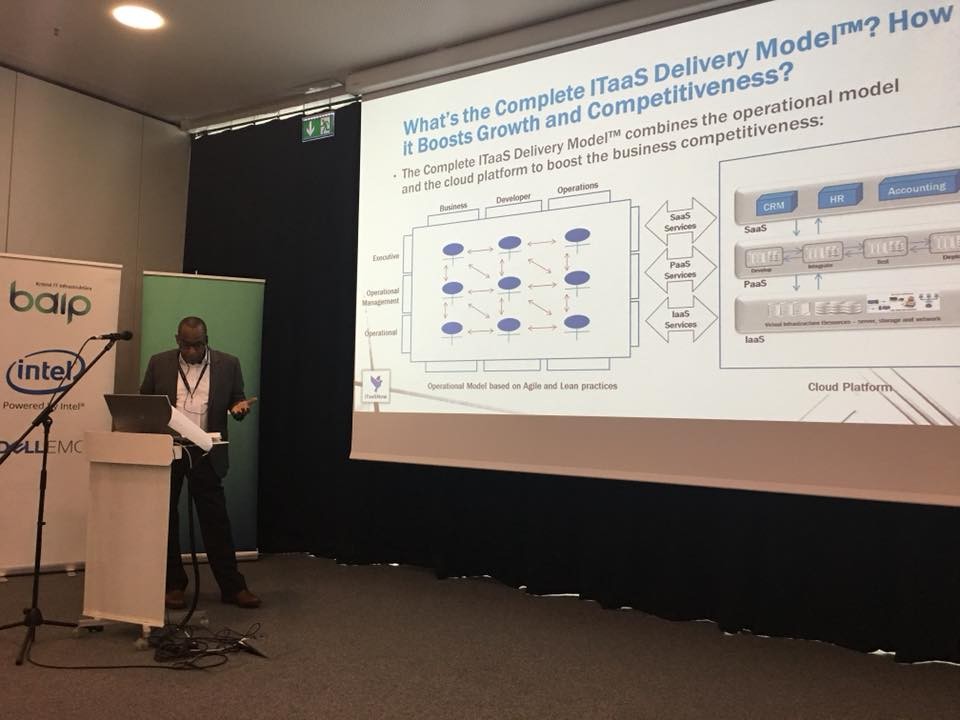 Philippe Abdoulaye, an IT consultant, author, and speaker, who created and refined the ITaaS business model, was introduced to the event to share his perspective of the ITaaS concept. According to the expert, in most large organizations, IT systems are outdated in connection with the requirements of the rising digital economy. However, new companies (such as startups) entering markets are much more flexible and dynamic - they are not "tied" to expensive IT systems and can compete effectively with inefficient market dinosaurs.

According to Philippe Abdoulaye, the transition to ITaaS allows organizations to manage key business processes more effectively and gain competitive advantages, but many organizations make a mistake and implement the ITaaS model partially. It is often unclear that it's important to involve all the managers of the company, and not just the IT department, in the transition to ITaaS.
"ITaaS is an integrated approach to making business. By adopting ITaaS, organizations need to make more than getting their IT system replaced with cloud services - all business processes need to be reviewed and systematic organizational changes made," said the guest of the event.
---
Econocom's DevOps Summit in Toulouse, France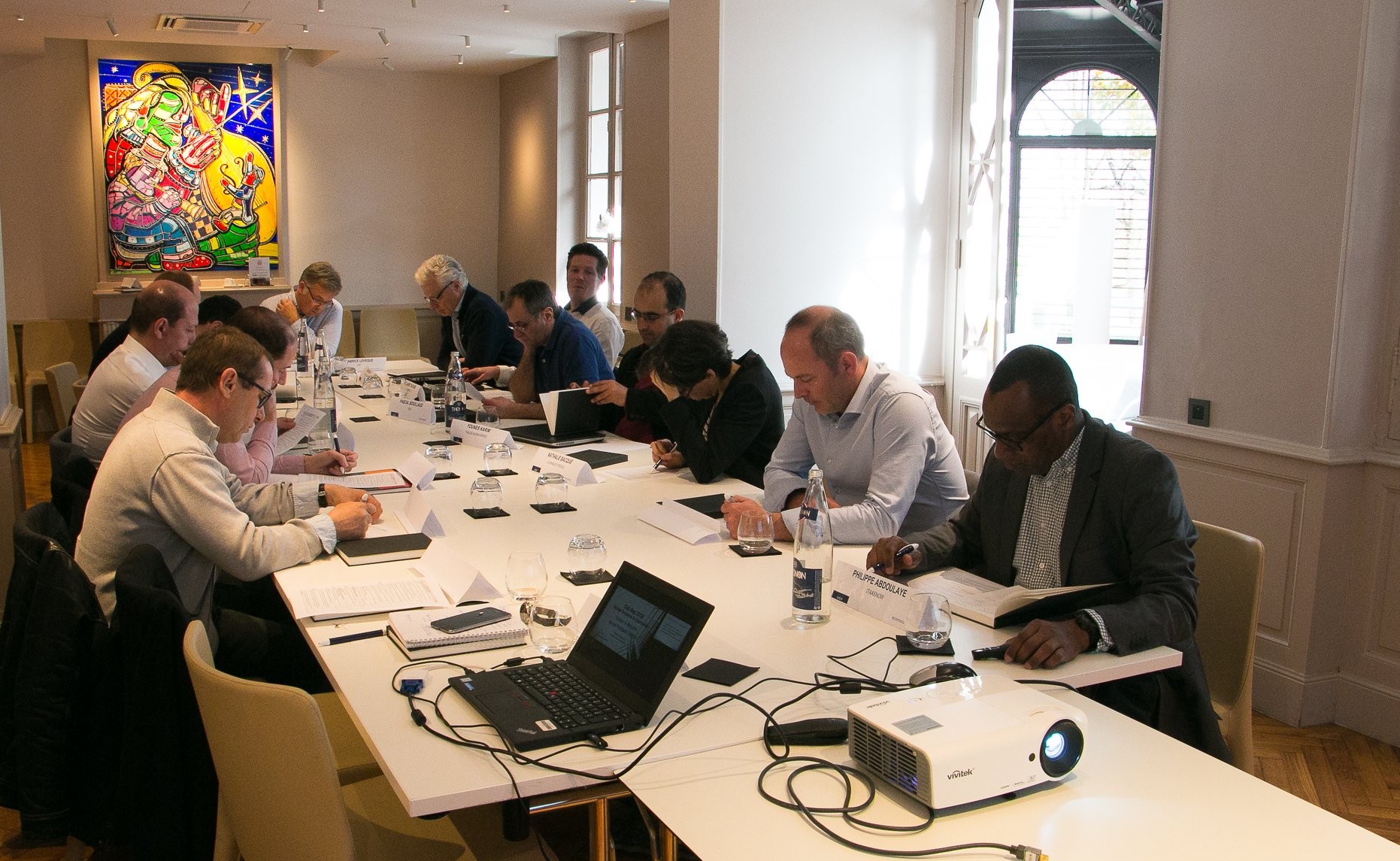 Before April 15th conference, I shared DevOps insights with some of Econocom's IT operation experts. I had three sessions, two in the morning with IT operation techies and in the evening a very exciting one with account managers, project managers including the regional director.
Key messages conveyed included:
Never narrow DevOps to continuous delivery (CD) infrastructure and agile practices, it's more than that
CD infrastructure does not create business value, what creates business value is the optimized operational model enabled by the CD infrastructure
DevOps is out of the control of it's founding fathers; it's transcends software development issues, it's more a business value chain businesses have to comply to if they want to meet the competitive challenges of the rising digital economy
My greatest satisfaction is, participants agreed that optimizing the business operational model should be the top priority as, it's where all DevOps business benefits are created.
---
Industry Disruption: The Must-Do Steps to Meet the Competitive Challenges in Hamburg, Germany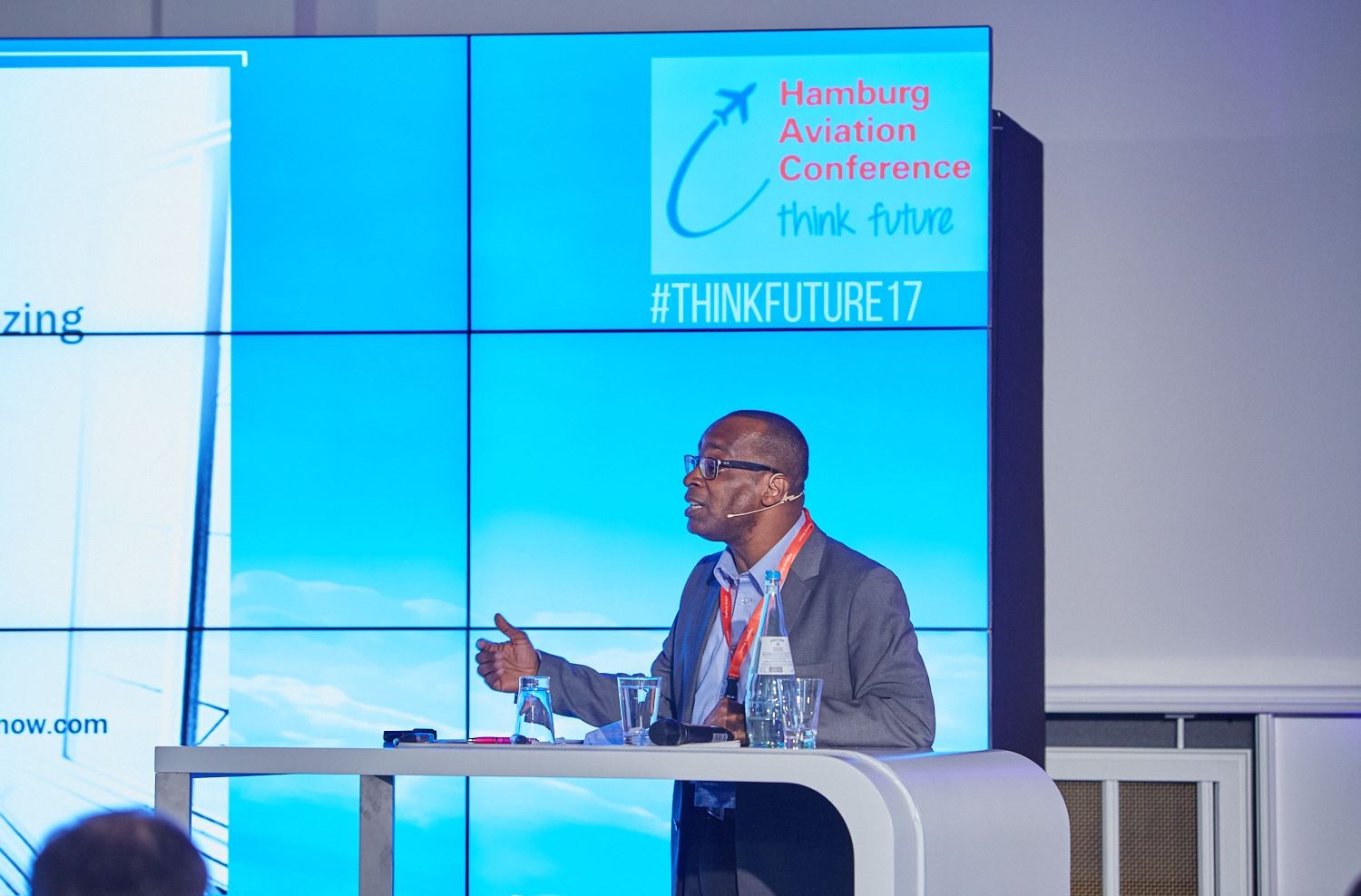 The aviation industry with its very sophisticated ecosystem is among the disrupting sectors where digital opportunities amount to billions dollars for its players. The question many people have been asking is, "How to effectively and quickly turn disruption challenges into high-return opportunities?"
As paradoxical as it might seem, the answer to that question isn't as simplistic as changing IT infrastructure or developing Internet of Things (IoT) applications. Before considering durable growth and revenue, business leaders must step back and get the big picture of their industry transformation and understand the impacts on their strategy and business model, and then reinvent their IT.
That's the point of a keynote speech I gave in Hamburg, Germany, at the ThinkFuture17, sponsored by the Hamburg Aviation Conference (HAC), on February 8-9, 2017. I shared my experience and lessons learned helping varied fortune 500 companies transform their business and provided insights into issues as key as:
Tackling industry disruption as a competitive matter
Value stream adjustment versus business transformation
Digital organization models and digital infrastructure
---
Speaker Philippe Abdoulaye Featured on Forbes Tech, Credo of Successful Digital Enterprises: People First, Technology Second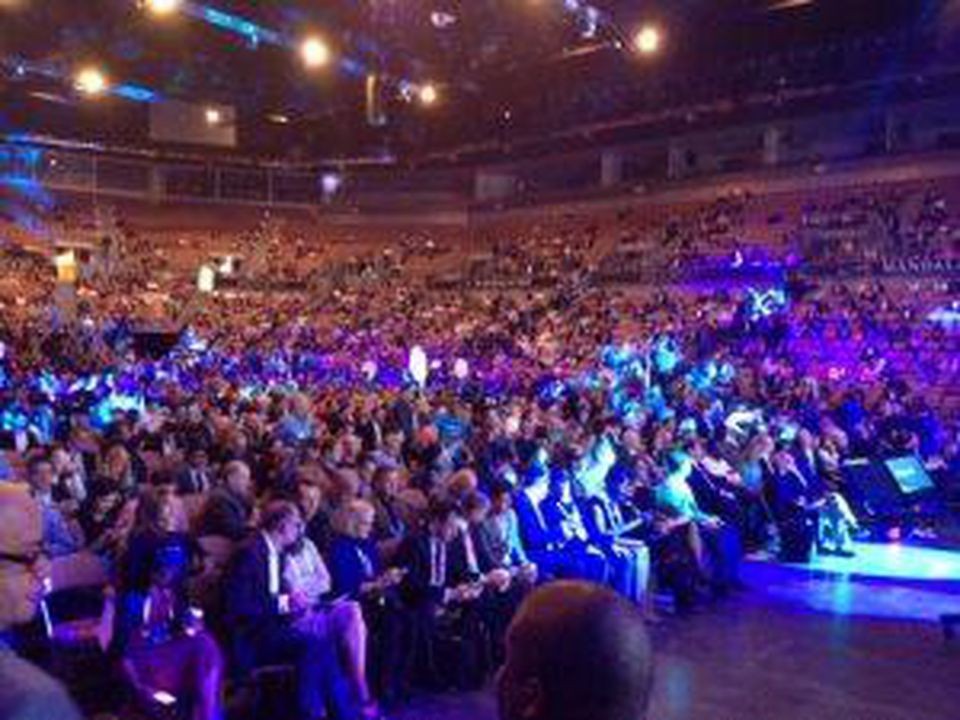 From a technology perspective, my colleague Philippe Abdoulaye, a prolific writer and speaker, puts things in their proper perspective: all technology implementations should be laser-focused on serving the needs of the customer, period. Abdoulaye, who is a proponent of IT as a Service, states that "You don't prevent market share and customer losses or become innovation champion only by cutting IT cost and speedy IT operations." Technology should be part of a strategy that emphasizes innovation, agility, responsiveness, and revenue.
Read the entire article on Forbes